Details

Created: Monday, 23 September 2019 13:51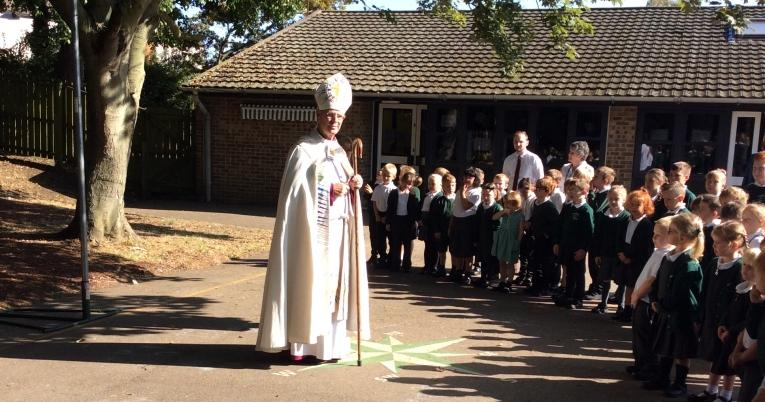 Bishop John from Brixworth officially opened our outdoor classroom. The children had produced bunting which depicted the Christian symbols and they had written what they felt our tag line of 'Shine Among Them Like Stars in the Sky' Phil 2:15 meant to them. Examples included 'to be kind' 'to work together' 'to work as hard as possible'.
The Bishop showed us what he wore and explained the meaning of his clothing. He then blessed our classroom upon opening it. The children have used the outdoor classroom for a range of lessons, a place to read and a quiet space to reflect.